Double Agent!
A downloadable Investigation for Windows and macOS
TOP SECRET

DIRECTORATE OF INTELLIGENCE
17. August 1969
INVESTIGATION DESCRIPTION
It has come to our attention that our secret transmission codes were recently stolen. You have been tasked to FIND OUT WHO STOLE THE CODES AND WHERE THEY ARE NOW.
We have gathered all the available documents we have on this treacherous act. We need you to quickly shift through these documents to examine the clues and determine two things:
DETERMINE WHO STOLE THE TRANSMISSION CODES
DETERMINE WHERE THEY ARE NOW
We are counting on you on getting the codes back to us! We don't have to remind you the importance of these codes. The future of this intelligence war may very well rest on them!
INSTRUCTIONS
This investigation is operated with general mouse movement. Here is a brief rundown of the actions available to you.
Click & Drag to move documents around
Right Click to view documents
Press Enter when you think you've come to a conclusion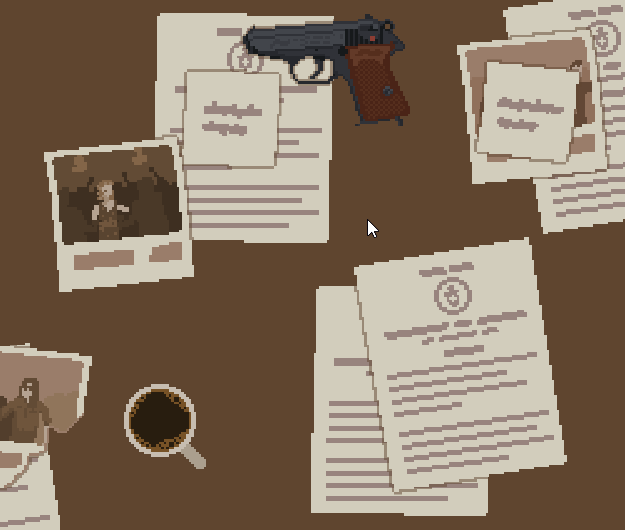 This investigation was conducted for Global Game Jam 2018, at the Reykjavik University site in Iceland. Programming investigated by Sig, Art deduced by JoiSigurdss.